HRM Week 2021 – June 21-25, 2021
Join the American Society for Health Care Risk Management in celebrating HRM Week, June 21-25, 2021. This annual event, held in the third week of June, is the time to show your appreciation for health care risk management professionals in your organization and your community.
The theme this year "Prepared for the Present, Planning for the Future" celebrates all the hard work of risk management professionals over the last year, all while laying the foundation for what's to come.
HRM Week Learning Activities
Webinar Presenters: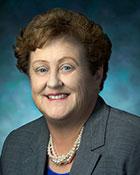 Meg Garrett
ASHRM President

Meg Garrett, a Villanova University, College of Nursing graduate, was a Navy Nurse doing the Vietnam War.
View Full Bio
HRM Week Webinar - Celebrating Risk Management Leadership with ASHRM's 2021 President, Meg Garrett
Thursday, June 24, 12 p.m. CST
Member Price: FREE | CE Credit: 1 ASHRM CE
Join ASHRM for an in-depth live webinar presented by ASHRM President Meg Garrett. She will share her experience as a leader in Risk Management.
Learning Objectives:
Identify your unique qualities and style of leadership to enhance your position as a leader.
Describe how lifelong learning and flexibility can lead to a long, interesting and rewarding career.
Determine how to focus on the right things and avoid noise that could distract you from your goals.
HRM Week Podcast - Risk Management Leadership: A View From Above
Join Vice President and Chief Risk Officer at Stanford Healthcare, Elaine Ziemba, MHA, JD for this year's HRM Week Podcast. Risk Managers do amazing work. Yet, challenges with "doing" versus "leading" can result in being overworked, undervalued and undefined. This session explores strategies to address the challenges and support development as Risk Management leaders.
HRM Week Quiz
Test yourself on the concepts of health care risk management, patient safety and root cause analysis with ASHRM's interactive HRM Week Quiz. After you answer each question, you will receive an explanation of the correct answer and a recommendation for further reading on the topic.
HRM Week Word Search
Review health care risk management terms with the HRM Week Word Search.
Download Word Search (pdf)
Download Answer Key (pdf)
Additional Free ASHRM Resources
Behavioral Health Care in the Ambulatory Care/Outpatient Setting
Patients with behavioral health disorders are being treated in every segment of health care, including on an outpatient basis. An evolution in how patients with behavioral health disorders are managed is occurring – there are newer models of care such as collaborative/integrated care, telebehavioral health, and the use of technology in treatment including mobile applications.
This whitepaper includes important tools, such as a checklist for treating behavioral health patients in the ambulatory care/outpatient setting; and resources to utilize within the primary care and ambulatory care setting.
Part 1: Behavioral Health Care in the Ambulatory Care/Outpatient Setting
Part 2: Behavioral Health Care in the Emergency Department Setting
Part 3: Behavioral Health Care in the Inpatient Medical Setting
High Acuity Patient External Transfer Handoff Guidance Tool
Handoff communication is an integral part of health care. Throughout the medical continuum, inadequate handoff communication is recognized as a potential risk to patients. The complexity of transferring patients to higher acuity care puts these patients at higher risk of communication lapses. This tool will assist the care provider in providing key communication elements to assist in safe transfer of these patients. Download Tool
HRM Week Gifts
HRM Week gifts are an easy way to show your appreciation for your team and raise awareness of the risk management profession. These new gifts are now available to order.
ASHRM Health Care Risk Management Professional of the Year Award
The ASHRM Risk Manager of the Year Award recognizes outstanding individuals for their advancement and service to health care risk management.
The Call for Applications for the ASHRM Patient Safety Award is now open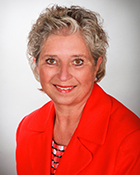 2020 Award Recipient Barbara McCarthy
The 2020 Health Care Risk Manager of the Year was awarded to Barbara McCarthy, RN, MPH, CPHQ, CPHRM, DFASHRM. Barbara is the Enterprise Risk Officer at Beverly Hospital, a member of Beth Israel Lahey Health, in Beverly Massachusetts.
HRM Week Toolkit
Download a free HRM Week Toolkit featuring a variety of free resources that you can use to promote HRM Week and recognize the accomplishments of health care risk management professionals in your organization and in your community. Each of these tools will help you raise awareness about the value of risk management and educate your peers about the profession.
Download Full HRM Week Toolkit
Toolkit Elements
HRM Week Logo
Download the HRM Week logo and develop your own HRM Week promotional materials:

#HRMWeek on Social Media
Be part of the conversation by including the hashtag #HRMWeek in your social media posts.