Let's Celebrate HRM Week!
HRM Week
Join the American Society for Health Care Risk Management celebration in the third week of June, which is the time to show your appreciation for health care risk professionals in your organization and your community.
Gain Recognition for Advancing Safe and Trusted Health Care!
HRM Week Activity
A printable, fun word search for the entire team:
Download and share with your team to highlight terms that represent risk management.
HRM Week On Demand Webinars Highlighting Risk Professionals
How Can You Enhance Your Skills as a Risk Professional?

From new risk professionals to seasoned veterans, all attendees will learn how to get involved in speaking opportunities, writing opportunities, and the chance to earn respected designations.

Learn More
How to be Risk Professional of the Year

Paul John D'Aquila is excited to share his experience with ASHRM. Join the conversation as Paul talks about professional growth, mentorship and how to become an award-winning risk professional.

Learn More
ASHRM White Papers to Help You Grow
Removing Barriers: Professional Development
This white paper explains the value of the Certified Professional in Health Care Risk Management (CPHRM) credential as well as explores the history of the FASHRM and DFASHRM designations, salutes the individuals who have attained them, presents the applicable requirements, and offers suggestions that will help ASHRM members set goals, eliminate barriers and position themselves to earn these important recognitions.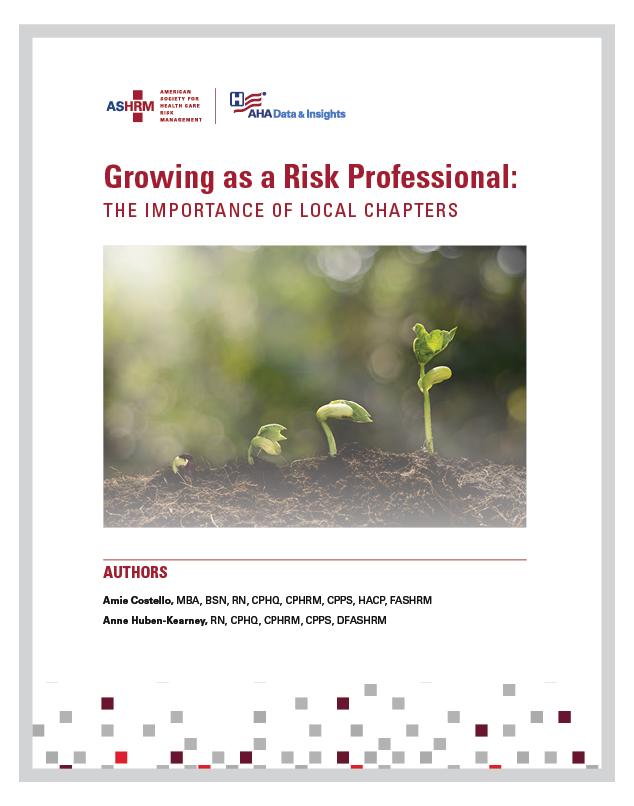 Growing as a Risk Professional: The Importance of Local Chapters
This paper delves into the benefits of belonging to and being active in a local chapter. Active engagement at the local level will uncover various opportunities for the risk professional to participate in committees, give presentations, build leadership skills and a professional network, get to know other risk professionals and maximize their chapter membership benefits.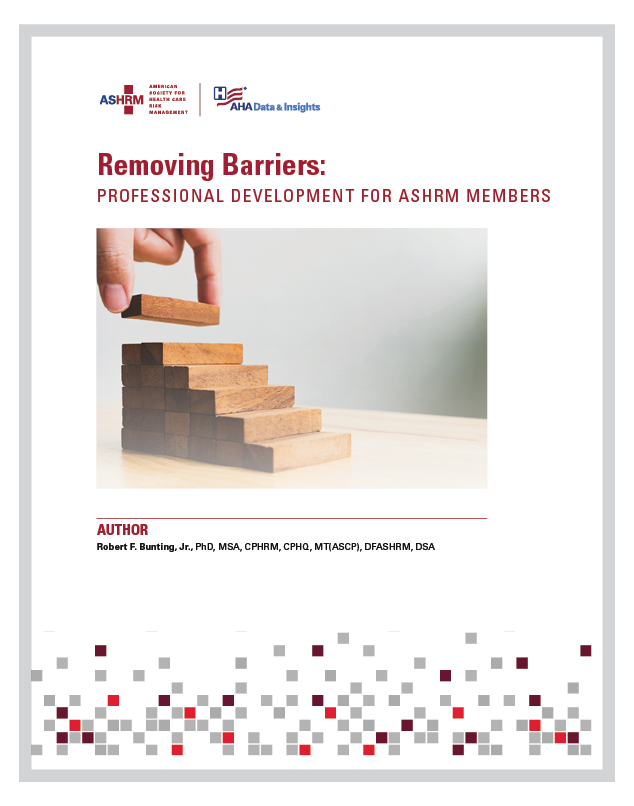 Use these downloadable promotional templates to enhance your HRM Week communications. These materials can help guide you in raising awareness of the importance of risk management and patient safety professionals.