ASHRM Membership Benefits
Why Join ASHRM?
The American Society for Health Care Risk Management (ASHRM) provides members with an essential combination of education, professional development and networking necessary to succeed in your role and promote safe and trusted care at your organization. ASHRM members benefit from certificate programs, cutting-edge publications and expert advice from the field to support you through every stage of your career.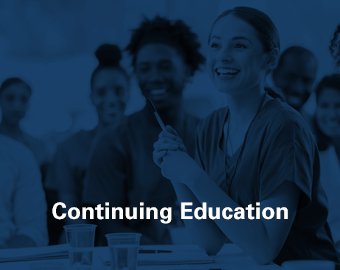 Understand cutting-edge trends and find solutions to your professional challenges
ASHRM Annual Conference
Online Learning Programs & Webinars
Journal of Healthcare Risk Management
Podcasts & Newsletters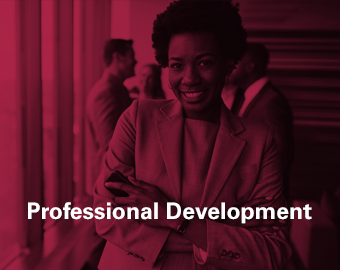 Develop new skills to do your job more effectively
Professional Certificate Programs
CPHRM Exam Prep Materials
Health Care Risk Management Fundamentals
ASHRM Playbook Series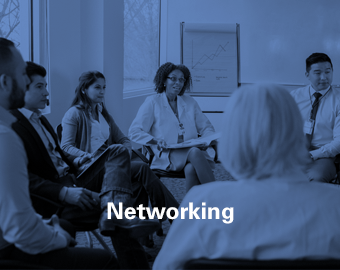 Connect with a diverse network of colleagues and leaders in the profession
ASHRM Exchange Member Community
Live Networking Events
State & Local Chapters
ASHRM Career Center
Top Member Benefits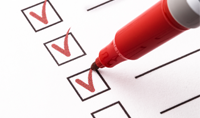 ASHRM offers certificate programs for risk management professionals. Whether you're just entering the field or learning a particular specialty, these in-depth education courses will prepare you for your role. ASHRM's professional certificate programs are regularly offered at ASHRM's annual in-person events: ASHRM Academy, ASHRM Express and ASHRM Pre-conference.

Join your colleagues in celebrating another year of advancing safe and trusted care by joining ASHRM's Annual Conference. The conference features a curated selection of concurrent sessions and keynotes, along with the opportunity to earn CE towards your CPHRM certification.

Get 24/7 access to risk management advice from nearly 6,000 members and search a resource library that houses over 1,000 documents. ASHRM Exchange covers a myriad of topics like provider education, patient documentation, incident reporting, and protocols and procedures surrounding the novel coronavirus, COVID-19. Don't see your question among the 18,000 posts -- just ask!

ASHRM supports members in their path to becoming a Certified Professional in Health Care Risk Management (CPHRM), a prerequisite for many of the best jobs in the field. ASHRM's CPHRM exam prep materials include the CPHRM Exam Preparation Course, offered online and in-person, the CPHRM exam preparation guide, and other study materials. Members receive deep discounts on all CPHRM exam preparation resources!

The Journal of Health Care Risk Management is a quarterly member publication featuring in-depth studies and articles on health care risk management trends. The journal is a great way to stay up-to-date on new developments in patient safety, emergency preparedness, insurance, legal, leadership and other timely health care risk management issues. ASHRM members receive a subscription to the journal with their membership.

ASHRM offers publications covering topics across the risk management field. Whether you're new in field or diving into a specialty, we've got you covered. These textbooks and playbooks are authored and edited by leaders in the field to ensure your organization is up-to-date on the latest tools and procedures to reduce risk.
ASHRM Membership at a Glance
Nearly
6,000
Members
2,500
CPHRMs
$169
Annually
| Benefit | Non-member | Members |
| --- | --- | --- |
| Free Resources & Whitepapers | ✔ | ✔ |
| ASHRM Podcast | ✔ | ✔ |
| Weekly Newsletters | ✔ | ✔ |
| ASHRM Exchange | | ✔ |
| Conference Registration Savings | | ✔ |
| Webinar Discounts | | ✔ |
| Journal Subscription | | ✔ |
| Publication Discounts | | ✔ |
| Career Center | | ✔ |
| Member Directory | | ✔ |
| Discounted CPHRM Prep Materials | | ✔ |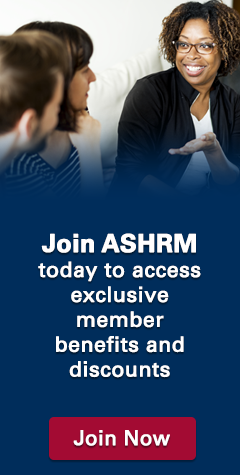 Planning on Retiring Soon?
ASHRM offers a $99 retirement membership option for risk professionals in good standing with at least 10 years of active membership. Email ASHRM@aha.org for more information.
ASHRM Membership Eligibility
Membership is open to professionals whose job responsibilities include health care risk management or who have demonstrated an interest in the field of health care risk management, patient safety, corporate compliance, health law, enterprise risk management and other related specialties; and who agree to support the mission of ASHRM.
Membership in ASHRM follows the individual and is not transferable to another person or institution.
Student Memberships
A student member is a full-time student registered at an institution of higher learning and not eligible as a regular member (defined as one actively involved in the field of health care risk management or whose job responsibilities include health care risk management). To qualify, students must fax a completed registration form together with a copy of a recent transcript or current membership card showing full-time student status to 312-422-3609. Each student application is reviewed prior to approval.
Downloadable Membership Application
To join ASHRM by mail or fax please download the application below.
Mail: Send application and check or money order to
ASHRM, P.O. Box 75315, Chicago, IL 60675-5315
Fax: Send form with credit card information to
(312) 276-8015
Apply Online Download Application