Resources on Novel Coronavirus (COVID-19)
The American Society for Health Care Risk Management is working in collaboration with the American Hospital Association and other AHA Professional Membership Groups (PMGs) to equip health care risk management professionals with the latest tools and resources developed in response to the COVID-19 pandemic. Under the leadership of the AHA, which is working closely with the CDC, and other federal, state and local partners to respond to this challenge, ASHRM will provide health care risk management professionals with the most up-to-date information on the COVID-19 pandemic.
ASHRM Exchange Member Online Community
Health care risk management professionals across the U.S. are collaborating on the ASHRM Exchange member community to solve the challenges of this unprecedented moment.
COVID-19 Models: Forecasting the Pandemic's Spread
A growing number of health care systems, academic institutions, consulting firms and others have developed models to forecast COVID-19 cases and deaths, medical supply needs, including ventilators, hospital beds and intensive care unit (ICU) beds, timing of patient surges and more. View Models
Tools to Enhance COVID-19 Response Efforts
A compilation of resources and tools to help hospitals and health systems optimize performance in care delivery. View Resources
A Brief Guide to Crisis Communications for Health Care Providers
This general preparation tool from ASHRM, the Society Health Care Strategy and Market Development (SHSMD) and the American Health Lawyers Association (AHLA) provides easy access to crisis communications references materials for health care risk managers, executives, attorneys, communication professionals and providers. This complimentary guide will cover crisis communication preparedness, what to do during a crisis and how to conduct a post-crisis evaluation. View Guide
Comprehensive Hospital Preparedness Checklist for COVID-19
This checklist from the CDC provides guidance for hospitals to improve preparedness for responding to a community-wide outbreak of COVID-19. View Checklist
---
American Hospital Association Resources

The American Hospital Association is providing daily updates, reporting and advocacy on its Coronavirus Resources page.
The 100 Million Mask Challenge
Our health care heroes on the front lines have an immediate need for personal protective equipment, and we have to push on all cylinders to get these items produced and into the field. Learn how you can help.
Protecting People Everywhere
The AHA is partnering with Microsoft, Kaiser Permanente, consulting firm Kearney, Merit Solutions, and UPS to launch Protecting People Everywhere, powered by HealthEquip™. HealthEquip is a smart app that will match individuals and organizations donating PPE with local hospitals based on needs-criteria. The app also will track PPE donations and manage shipping through UPS to hospitals. Hospitals and donors can register their PPE needs and supplies at www.health-equip.com.
Other AHA Resources
Resources from Other AHA Professional Membership Groups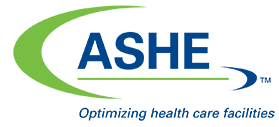 COVID-19 for Resources for Health Care Facilities
The American Society for Health Care Engineering (ASHE) is curating resources to help reduce the spread of COVID-19 in the health care environment. These resources cover critical operations such as air quality, safety and security, emergency preparedness and infection prevention.
Top ASHE Resources
View Health Care Environment Resources
---

AHRMM Recommendations on COVID-19 for Health Care Supply Chain
The Association for Health Care Resource & Materials Management (AHRMM) is engaged with numerous health care leaders, associations, and regulatory agencies to track recommendations and new developments regarding the health care supply chain.
Resources on AHRMM's Website
---
ASHHRA Resources on Human Resources During COVID-19
The American Society for Health Care Human Resources Administration is providing updates and resources on COVID-19 related to Human Resources and staffing.
Top ASHHRA Resources
---

SHSMD Resources on Crisis Communication and COVID-19
The Society Health Care Strategy and Market Development is curating crisis communication resources and sample internal and external communications from hospitals and health systems.
SHSMD Conversation Series: COVID-19
This series of videos and podcasts features stories and resources to provide insight into how strategists are helping their organizations manage the COVID-19 crisis. View series...
Other SHSMD Resources
Additional COVID-19 Resources