ASHRM Annual Conference Exhibitor and Sponsor Information
Become an ASHRM 2022 Exhibitor
Showcase your products and services at the largest annual conference in health care risk management.
Make plans to be in Boston, September 11-14, for the ASHRM 2022 Annual Conference. This highly-anticipated event is your opportunity to:
Showcase your brand in front of the health care risk management community
Discuss ideas, share knowledge and best practices with leaders and decision-makers
Gain access to a wide array of networking opportunities with other leaders and solution providers in the health care risk management field
Connect with customers face-to-face over three days of exclusive exhibit hall time
Exhibitor & Sponsor Resources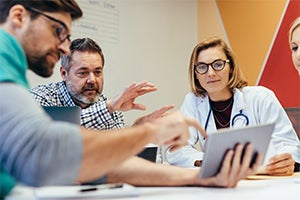 Explore all the exhibit and sponsorship opportunities to connect with 1,700+ health care risk management professionals.
Explore Opportunities >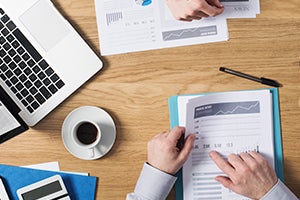 Become an exhibitor today to get in front of health care risk management decision-makers.
Submit a Contract >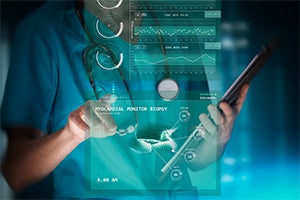 Reserve your space at the ASHRM 2022 Solution Center today for the best available location.
View the Floor Plan >
Exhibitor Registration
The official registration email from ASHRM@aha.org has been sent to your company's primary contact and contains a unique link to access the Cvent Exhibitor Registration Portal.
If you have previously exhibited with ASHRM, you may be required to switch events in the Dashboard and enter code GXNRR2L5LNB to complete the registration process.
Review the Exhibitor Registration How-to Guide for full instructions.
Exhibitor Housing
Exhibitors must complete the registration process in order to book housing. Once registered, look for the housing link in your registration email to book a room.
ASHRM Exhibitor Toolkit
Get the word out that you'll be exhibiting this year in Boston. ASHRM's toolkit includes special logos, promotional graphics and sample messages.
ASHRM Exhibitor Services Manual
This page will allow you to view or download forms and information you'll need for a successful show in Boston.

Exhibitor Schedule
Move In
Saturday, September 10
8:00 AM – 5:00 PM
Sunday, September 11
8:00 AM – 3:00 PM
*All exhibit booths must be set-up by 3:00 PM on Sunday
Solution Center Open
Sunday, September 11
5:15 – 7:00 PM
Monday, September 12
7:30 – 9:00 AM
11:30 AM – 1:00 PM
4:45 – 6:30 PM
Tuesday, September 13
7:30 – 9:00 AM
12:00 – 2:00 PM
Move Out
Tuesday, September 13
2:00 – 8:00 PM
Important Dates & Deadlines
Exhibitor Registration & Housing Live
June 2
*Exhibitors must be registered in order to book hotel rooms
Exhibitor Service Manual distributed to all exhibitors
LeadCapture licenses available for purchase
Week of June 13
Discount Deadline for show services
August 8
Shipments accepted at the Advance Warehouse:
<Insert Exhibitor Company Name & Booth Number>
ASHRM Annual Conference 2022
c/o The Expo Group / ABF Freight
150 Manley Street
West Bridgewater, MA 02379
August 8 - September 7
Housing cut-off for all hotels
August 11
Deadline to submit booth payment
Last day to submit exhibitor registration cancellation and/or substitution requests to ASHRM@aha.org
Last day for online registration. All new registrations and edits to existing registrations will be handled onsite after this date
August 12
Pre-Show Attendee Mailing List will be distributed to Exhibitors
Week of August 22
Shipments accepted at show site:
<Insert Exhibitor Company Name & Booth Number>
ASHRM Annual Conference 2022
Hynes Convention Center
c/o The Expo Group
99 Cambria Street
Boston, MA 02115
September 10
Contact ASHRM
Please contact our sales team for more information on ASHRM 2022 and year-round opportunities:
Nick Schuette
ASHRM Exhibit and Sponsorship Manager
nschuette@smithbucklin.com
(312) 673-4974
ASHRM Media Kit
For information on year-round sponsorship opportunities, download the 2022 Media Kit & Year-Round Opportunities:
Exhibitor Communications
We will add to this section as communications are sent out. Check back often for the latest communications from the ASHRM Show Management Team.